On September 6, 2022, Skillshare announce a new teacher payment model that will be based on student engagement instead of watch time.
Skillshare Algotitm that pays to instructors:
1. Engagement: Our students tell us they desire more teacher engagement, and teachers who do are more successful overall on the platform, so we are going to reward teachers directly who engage meaningfully with their students. We'll keep you posted on the progress of this work as we experiment with new ways to encourage engagement.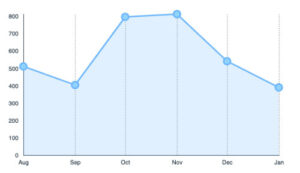 Full Skillshare Review: Is It Worth It In 2023?
2. Minutes Watched: When calculating how much you will get paid for minutes watched, we will be taking into account several factors tied to the member that watched your class, including things like if a member is using a free trial or the nature of their paid subscription, and other variations in their behavior.
3. Skillshare is dramatically increasing the amount we pay for referrals—teachers will be paid out 90% (instead of the usual 60%) of the first membership payment of any new member they refer from October 1 through the remainder of 2022.
4. Skillshare is dramatically increasing the amount we pay for referrals — teachers will be paid out 90% (instead of the usual 60%) of the first membership payment of any new member they refer from October 1 through the remainder of 2022.
I'm a teacher on Skillshare
and I have 32 art courses there.
How much do I make on skillshare?
I'm just one of many teachers affected negatively by this change. In December 2021, I earned USD 1497 before tax. In December 2022, I earned USD 534 before tax, or USD 374 after tax. That's like a 64% drop.
There were teachers reporting 50% earnings on  Skillshare's Slack page. Arleeshar Yetzer, an artist I follow on Youtube, also commented on the decline in Skillshare earnings. Many are affected. A 50% drop in earnings is common, 60 to 70% drop is not surprising.
Here's a video by artist Julia Bausenhardt who has just removed her courses from Skillshare.
I teach on Skillshare as a side hustle. Since I already make art tutorials on Youtube regularly, I thought I could put in more effort to create structured courses that are easier for beginners to learn. My art courses are 30 minutes to 2-3 hours long. Those art courses require planning and were recorded over several days, sometimes weeks. I also sell those courses on my Gumroad page. It's easier to earn from Skillshare compared to Gumroad because Skillshare already has many students looking to learn. My sales from Gumroad are insignificant compared to Skillshare. The same courses are also available to my patrons on Patreon.
So Skillshare used to be a nice side hustle but after the new teachers payment model, it makes me wonder if I should continue creating those art courses. Making USD 534 before tax in a month is still pretty good. Who doesn't want to make money online? But wow, a drop from almost $1500 to $534 is shocking. That's why there's a key investment advice that says you should never put all your eggs in one basket.
What's considered engagement on Skillshare?
Other than watch time, that would be students uploading and sharing their projects, asking questions with teachers responding, and reviewing of courses.
What I've found out based on the courses I've released, and also based on information shared by other Skillshare teachers, is sometimes students just don't share their projects. Students not sharing their projects does not mean the classes are bad. There are so many reasons why students may not want to share their projects:
Students are shy

Students don't think it's worth the effort

It's okay not to share

There really isn't any advantage to sharing

Others
Do you always leave a comment for Youtube videos that you enjoy watching?
How skillshare pays teachers?
Each month, Skillshare will announced how much they have in the Skillshare Teacher Fund and that's the money that will be shared with the teachers. In January 2023, it is USD 1.1 million.
I don't have figures for previous months but unless there is a huge drop in revenue from Skillshare, I don't see why Skillshare teachers are earning 50% less. The pie is still as big, but the same amount of money has obviously been allocated different. For each teacher that has their earnings drop by 50%, and there are many teachers who are affected, it means that a very small number of teachers are earning significantly more. Because otherwise, where did the money go?
The only good bit of news
Referrals earnings used to be just $10 for each student that signs up for a Skillshare membership ($32/month or $168/year).
Skillshare then increased referral earnings to 60% which works out to be either $19.20 or $100.80 depending on whether the student signs up for a month or a year.
With the new payment model announced in September, referral earnings are now 90% of the membership fees. That means you can earn either $28.80 or a whopping $151.20.
It looks like you can earn more money by referring students to Skillshare instead of teaching. But after Skillshare earns that membership fee.
I've never been bothered to promote Skillshare membership on my Youtube channel but I must say that with the change in referral earnings now I'm quite tempted.
Actually I seldom promote Skillshare or my courses on Skillshare on my Youtube channel much. I feel like promoting Skillshare in my videos feels like putting an sponsored ad and I don't like that. I would promote my own Patreon page over Skillshare anytime.
Is teaching on skillshare worth it  in 2023?
In an earlier article that I wrote, I highly recommended my readers to teach on Skillshare.
I can't recommend Skillshare for teachers as confidently today.
I have published 32 courses on Skillshare over the years, and I made USD 373 after tax in December 2022 from those courses. That's an average of $11.66 per course.
Some courses are popular and some are not. Less popular courses will probably earn less than $10 per mo
How much does skillshare pay per minute?
Looking at my stats, watch time seems to earn around $0.0338 per minute. That number used to be 2x higher before the Sept 2022 payment model started. My most popular course with 1400+ students was watched 800 minutes in a good month, so that translates to $27 earnings. On a poor month, that course makes $13.
If you have a huge following on Instagram or Youtube, you can push your audience to watch your Skillshare course, but that's only going to give you a one time boost, unless you promote your Skillshare course regularly.
So the question is do you want to spend the effort to make a course that's going to make $10, $20 or even $30 a month? Would you do better if you create your course and market it yourself through your own platform? Putting so much effort into creating a course only to earn that little is devalues your work.
Going forward
I will continue to make art courses. But going forward, my focus will be on my patrons instead, and I'll spend more effort on marketing my course on Gumroad.
It is also becoming increasingly competitive on Skillshare. Since there's money involved, the number of courses added to the platform increases and with more courses added, the less likely your courses can be discovered unless they are somehow promoted using whatever algorithm Skillshare is using.
This whole thing with Skillshare is quite demoralising.
Syndicated From IMHO Reviews: